I am a national race walker and my knee has been badly injured from a long career of intensive training and competition. Because the knee has been injured for a long time and the cost of surgery is so high, I can no longer participate in running and other sports that have a strong impact on the knee. This is almost intolerable to me as I have always loved sports.
After walking for about 15 minutes outside, I would feel unbearable in my knees. Three months ago, I decided to try the RH Fitness household treadmill for indoor exercise. After exercising for 20 minutes, I still felt good. I worked out for 30 minutes without any discomfort the first time I used it. The Renhe treadmill gave me a great feeling. The treadmill floated up and down while exercising, but the treadmill itself would not shake. My knees did not hurt at all. My family was very happy that I had found the right exercise method. After the first day of exercise, there was no pain in my knees. More importantly, later that day and into the next day I realized I was still not experiencing any pain. The Renhe treadmill is a special piece of equipment, especially for people like me with bad knees.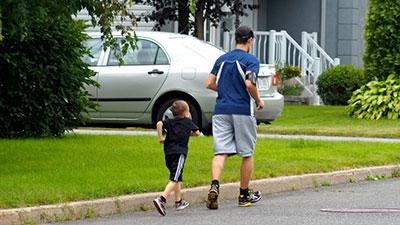 RH Fitness allowed me to run again, and it gave me a chance to challenge myself and exercise again. Treadmill training is an important part of my overall training program, and I'm glad I can run on Renhe treadmill without any pain. This treadmill helps me recover as soon as possible, and it will increase my training to a new level and help me return to the professional training I love.
Fitness - white-collar worker
I'm a white-collar worker and I usually sit in the office for long time, as a result, my body has become unhealthy. I tried a lot of sports, but I'm not the most athletic. I find it hard to stick with a workout routine because getting to the gym is not convenient. My personal trainer, Tom, told me that besides strength training, running is the easiest way to improve my figure of waist, abdomen and hip.
But after a busy day of work, it's really hard for me to run outside. If I can exercise at home, it will be different. Tom recommended the Renhe treadmill to me, and he said that Renhe treadmill can be fully folded and has the advantages of smaller occupying space, low noise and great shock absorption effect, so that I would not worry about sports injury any more. My coach gave me a lot of exercise advice, which doubled my confidence in the sport, and Renhe treadmill made me stick to it.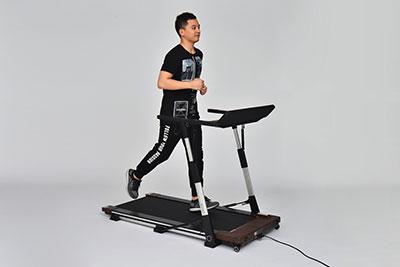 In four weeks, I've changed from a green hand who needed six minutes to complete one kilometer running to an exercising expert who takes four minutes to complete one kilometer running without breathing hardly. Besides, no injury occurred during my exercise. My waist, abdomen and hips have begun to look good at the same time. I believe that as long as I stick to it, there will be a huge success! Thank RH Fitness for solving my long-term worries.
Weight loss - postpartum mother
I'm a novice mother, and it's been six months since I gave birth to my baby, but there's still no sign of decreasing of my weight. I am busy of cooking, cleaning and taking care of my baby every day, and I have little time to manage my body. I used to run for an hour every day in the park, but since I had a baby, it's become my dream.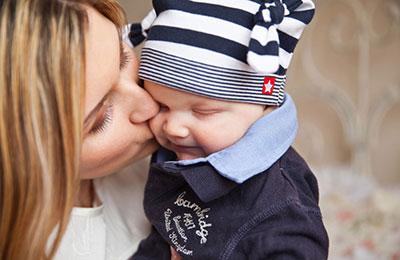 Last month, on my birthday, my husband gave me a Renhe treadmill as a birthday gift, which I had heard about before. This treadmill runs without any noise, which is suitable for our home! Renhe treadmill calls no need for installing, so that I used it that night at once. I ran for an hour while my baby was sleeping. Our baby wasn't disturbed at all, which made me very satisfied. I persisted in running on this treadmill for a month, and my weight was reduced by 5 kg! I couldn't imagine it a month ago, but I really did it now.
What's more satisfying is the shock absorption effect of Renhe treadmill. I've been worried that the pelvis would not recover well enough after childbirth, and running will cause even worse effects. Unexpectedly, I didn't feel any discomfort after a month running on the treadmill. I had a physical examination with my baby, and I was in good health. For me, the Renhe treadmill is the savior of my life, and it gave me back my confidence.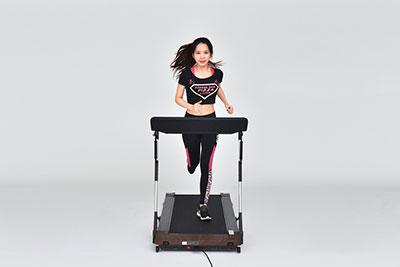 I am a ballet dancer, 23 years old, engaged in dancing, which I have always been proud of. I have strict requirements for the management of my body. Body figure is very important to a dancer, so I will do aerobic exercises at home on a treadmill in my spare time to maintain my body.
In 2016, I bought the RH Fitness folding treadmill, which weighed only 45KG, and for me, weighing 53KG, there was no pressure to fold and move the treadmill. So, if you're serious about exercising and like running, but don't have much time for outdoor exercise, then RH Fitness folding treadmill is definitely your best choice!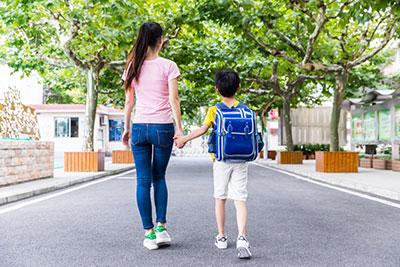 I have a lovely son, Aric, who is 13 years old and is at the stage of significant physical growth. In addition to his usual study and extracurricular activities, he loves running very much. Combined with his hobby, my son and I are used to running at home as a common activity.
Now my son and I love to talk about aerobics. My son not only enjoyed running, but also be promoted in his bone development. His 150 cm in height, combined with nutrition and exercise, has now grown to 155 cm.