Running Belt in Running Machine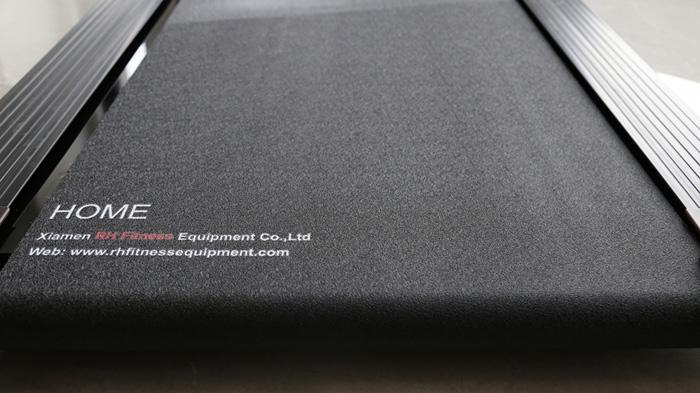 Easy to clean
This running belt is often used on family treadmills, and it can be easily cleaned at any time. The running belt is coated in a silicone oil to make it easy to clean and wipe. The running belt surface is also sanded, ensuring it provides a non-slip performance, but also offers a more comfortable experience for the user.
Running belt width
One of the most important things to consider when buying a treadmill is ensuring the running belt width is suitable for your specific treadmill, as an improper running belt can easily cause problems. Treadmills with a running belt width of less than 42cm are not recommended, as it makes it difficult to run in a straight line, which also impacts the runner's posture. Because of that, a width range of 42 to 55cm is most applicable to household treadmills, and treadmills with a width wider than 55cm is considered best for gym treadmills, commercial treadmills, and large-scale home treadmills. Our treadmill running belts are 48cm wide, and are easily folded to save space. This makes them ideal for users with limited space.